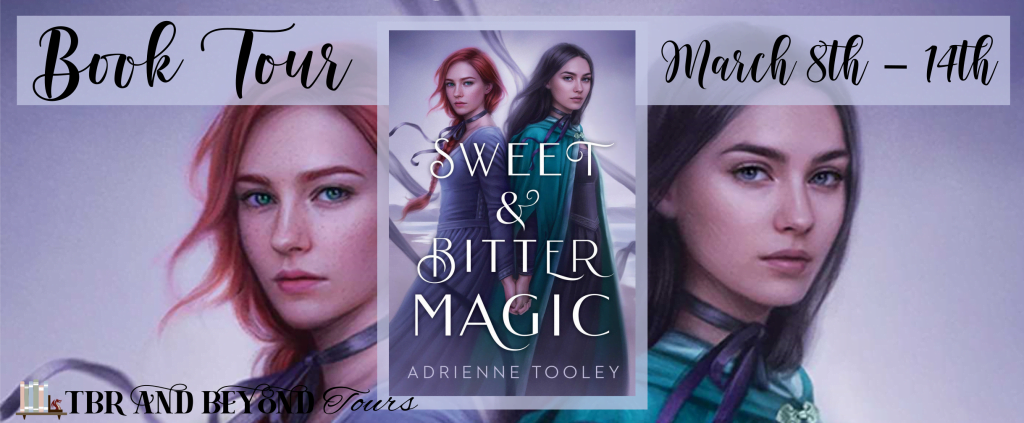 Thank you to TBR & Beyond Tours for hosting this tour for Sweet & Bitter Magic! Click here for the full tour schedule!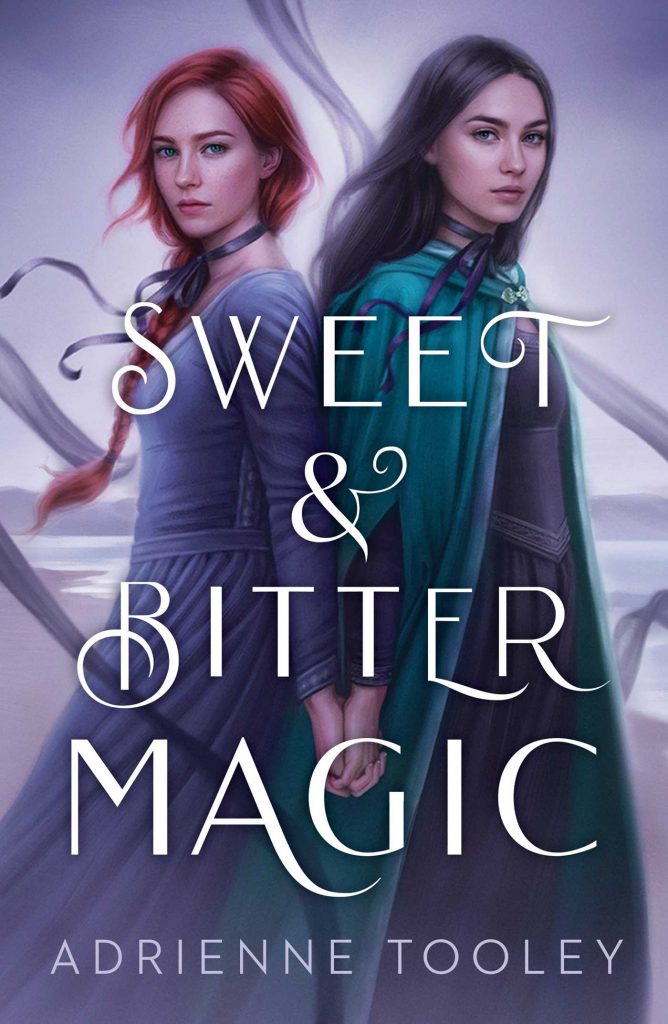 Title: Sweet & Bitter Magic
Series: N/A
Author: Adrienne Tooley
Genre: young adult, fantasy
Publisher: Riverhead Books
Release Date: March 9, 2021
Format: e-arc
Page Count: 368
Source: NetGalley
Rating: 4/5 stars
SEE ON GOODREADS
Book Synopsis
In this charming debut fantasy perfect for fans of Sorcery of Thorns and Girls of Paper and Fire, a witch cursed to never love meets a girl hiding her own dangerous magic, and the two strike a dangerous bargain to save their queendom.
Tamsin is the most powerful witch of her generation. But after committing the worst magical sin, she's exiled by the ruling Coven and cursed with the inability to love. The only way she can get those feelings back—even for just a little while—is to steal love from others.
Wren is a source—a rare kind of person who is made of magic, despite being unable to use it herself. Sources are required to train with the Coven as soon as they discover their abilities, but Wren—the only caretaker to her ailing father—has spent her life hiding her secret.
When a magical plague ravages the queendom, Wren's father falls victim. To save him, Wren proposes a bargain: if Tamsin will help her catch the dark witch responsible for creating the plague, then Wren will give Tamsin her love for her father.
Of course, love bargains are a tricky thing, and these two have a long, perilous journey ahead of them—that is, if they don't kill each other first..
Review
Thank you to NetGalley, the publisher for an e-arc of this book!
Brief Thoughts
This is one of those books I was really excited for. Witches, great summary, queer and a beautiful cover. There was a lot of excitement for me when I started this book because as a bi woman I love a good f/f novel. And I was very excited for this one. As I said, there were a lot of things going for it that I thought I would like. Witches are some of my favorite paranormal books to read, and I love a good queer fantasy book. Some aspects of this book that didn't wow me, but honestly, overall, the book was a good one.
Writing
First off, Tooley is a good writer. The writing style in this book was lovely and I think it suited them theme/idea of the book all the way through. It all felt very melded together. It worked well and kept me reading through the entire book. This was a dual POV book of Tamsin and Wren, alternating chapters between them as we learn both their stories. The POVs were different enough that it wasn't hard to tell the differences between the two characters. They were both individualistic enough that they stood out distinctly. This was a huge benefit for the book.
Pacing
The pacing of the book is what is going to be a bit of a problem for some people, and to an extent was a bit of a problem for me. I really like slow paced books. There is something about them, about the meandering journey that can be really pleasurable to experience for a reader. And this book was that. It was a slow journey, very drawn out especially the first 50% of the book. And for me, the beginning was slow but interesting. It was a lot of investment. There's a part where they're traveling that was slow for me in the wrong way.
Plot
The plot of the book is interesting, and I think there is something to be said for the idea of dark vs light that this book has, as well as curses. There are interesting parts to it. We are told one thing at the very beginning of the book, and at about 50% a "plot twist" happens. Honestly, the plot twist wasn't very surprising to me. I'd figured it out a while back. But while it wasn't surprising it didn't make it a bad book. Just different. Would I have liked the plot twist to be a little different? Maybe? But it tied in really well with the thematic element of family. Which is part of Tamsin's story.
Characters
Tamsin's story is a little darker than Wren's in some aspects. And you have the two opposites attract, enemies to lovers thing going on with them. Their romance is very, very, very slow burn. Like there isn't a trace of insta-love in this book. So if you don't like insta-love you don't have to worry about that in this one. This is one of the things the book does really well, it has great relationships in it. I think the relationships were some of the best parts of the book.
Because at times it feels like the characters sometimes felt a little flat. Not overwhelmingly slow, but every so often and I can't tell if that was intentional or not because of Wren and Tamsin's pasts.
Final Thoughts
This book wasn't that heavy on info-dumping but I actually might have liked a little more in the book itself. Just because magic was often really talked about, but we don't really see all that much of it. We get hints of what this world is like, but I felt it wasn't terribly well established. But as a standalone it doesn't necessarily need to be.
Overall, this was a slow paced, sweet queer love book. It was enjoyable and I would definitely recommend it.
Author's CW/TW:
– frequent discussions and depictions of grief regarding loss of a loved one, including: death of a sibling, death of a parent, and death of a friend
– depictions of anxiety, depression, and mental illness
– emesis (mention of vomiting on page)
– brief mention of needles (tattooing)
– amnesia
Book Links
Goodreads | Amazon | Barnes and Noble | Book Depository | Indigo | IndieBound
About the Author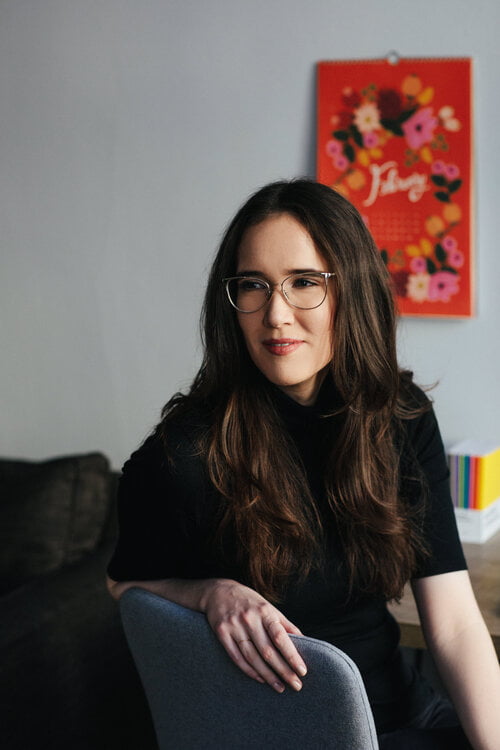 Adrienne Tooley was born and raised in the desert suburbs of Southern California. She grew up in the theater, earning her B.A. in Musical Theatre from Point Park University. She and her wife currently live in New York City where she works in hospitality tech. In addition to writing novels she is also a singer/songwriter and has released several EPs which are available on Spotify & other streaming sites. Her debut novel, SWEET & BITTER MAGIC, will publish from S&S/McElderry in Spring 2021. Her second novel, SOFI AND THE BONE SONG, will release from S&S/McElderry in 2022.
Author Links
Website: http://www.adriennetooley.com/
Twitter: https://twitter.com/adriennetooley
Instagram: https://www.instagram.com/adriennetooley/
Goodreads: https://www.goodreads.com/author/show/15526762.Adrienne_Tooley
Giveaway (US ONLY)
One winner will receive a finished copy of Sweet & Bitter Magic. The giveaway ends on March 15th. Embedded Link:
a Rafflecopter giveaway